Primo Raccolto
Olio Nuovo by Dievole
If you didn't receive your confermation email
Please wait a few minutes
Please check your Spam Folder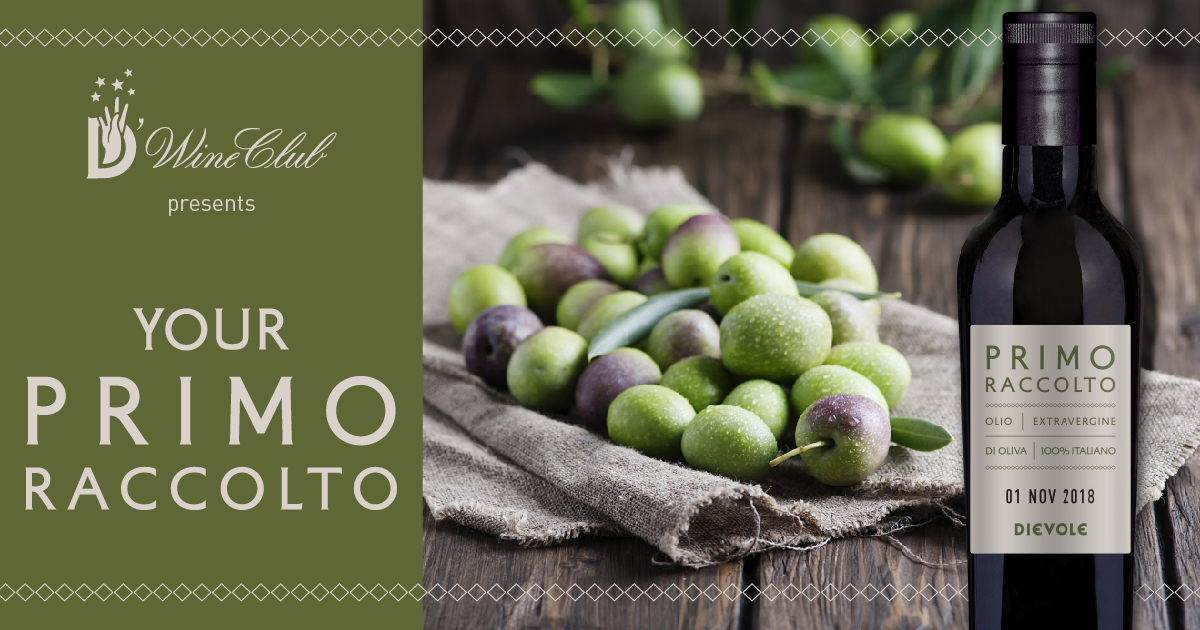 PRIMO RACCOLTO 2018 0.5 l is made daily with the olives harvested between November 1 and November 15.
You can select your preferred date of pressing, which is printed on the labels of every bottle of Olio Nuovo Extra Vergine di Oliva by Dievole. We ship our olive oils immediately after pressing.
Join the Club
Registration is free
Login in our Club?
Insert email and password