Unwrap a taste of Tuscany under your Christmas tree.
The D'Wine Club gifts new memories this holiday season
If you didn't receive your confermation email
Please wait a few minutes
Please check your Spam Folder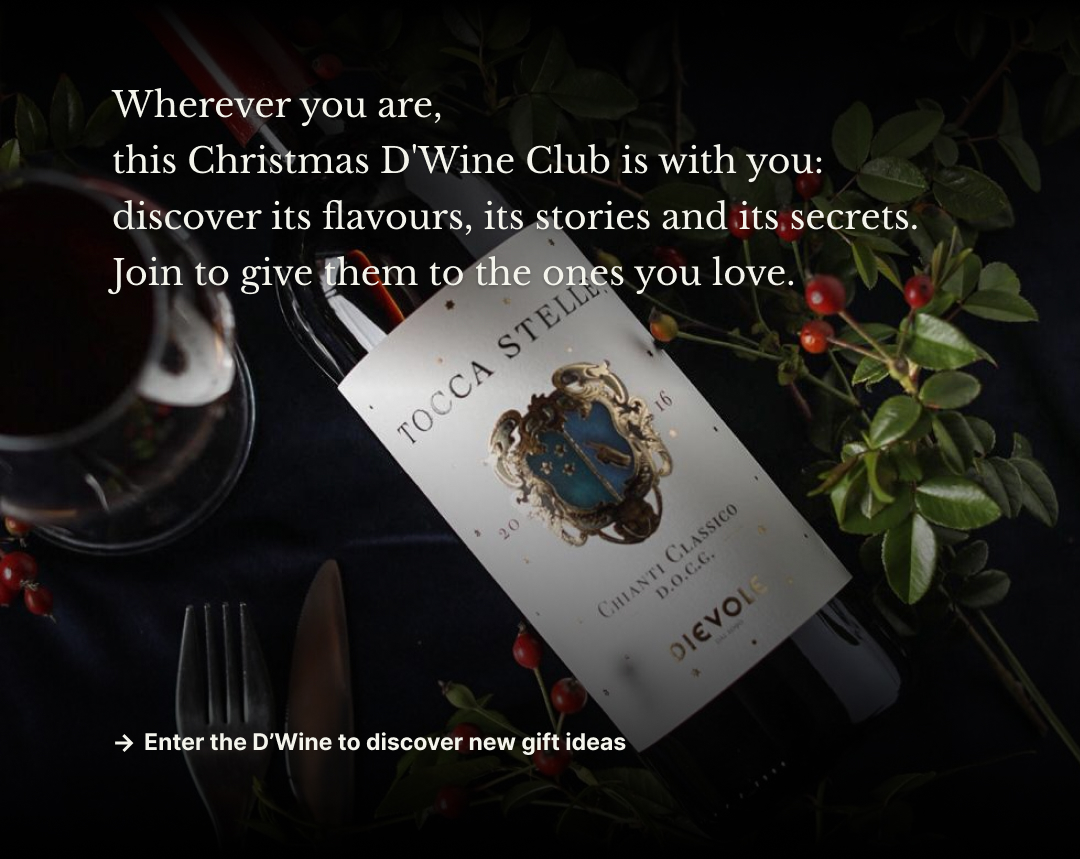 This year, we've rediscovered the simple pleasures: the everyday beauty of our homes, routines and, most importantly, the people we love to share them with.

That's why the D'Wine Club has developed a few new gift ideas to bring a stellar taste of Tuscany to the homes of our members and their loved ones: the wines and extra-virgin olive oils that we savor every day.

Browse our catalog, rediscover and give the taste of a new memory to all those you love this holiday season.

To start, sign up for the D'Wine Club!
Join the D'Wine Club and get access to the e-shop.
Registration is free
Login in our Club?
Insert email and password