The oils of Dievole: five flavors for five senses.
Taste a new horizon this December with the D'Wine Club.
If you didn't receive your confermation email
Please wait a few minutes
Please check your Spam Folder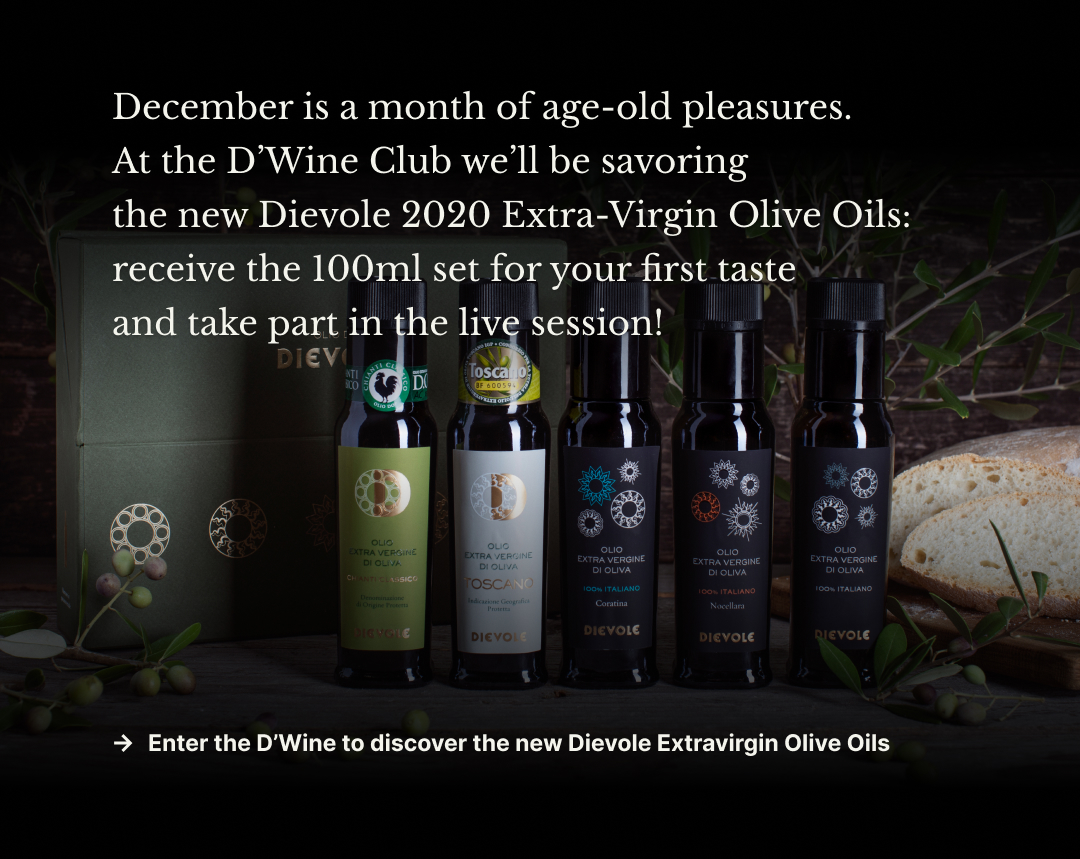 Oil is an ancient pleasure, even older than wine. The moment has come to devote some time to understand olive oil and truly embrace its rituals, flavors and aromas.

This December at the D'Wine Club, we'll be exploring the new 2020 Extra-Virgin Olive Oils from Dievole.

We'll start by tasting them, discerning the nuances, color, notes of piquancy and bitterness, character and the aromas of each newly pressed oil.

This event is reserved for Club Members only. Everyone who purchases six bottles will receive a complimentary 100ml tasting set to savor the exclusive 2020 selection live with our experts.

(The first online session will take place on 11 December. Please order your oil in advance to ensure that the sets arrive in time for the tasting.)
Entra in D'Wine Club e accedi al nostro e-shop.
Registration is free
Login in our Club?
Insert email and password