This is diEVOle
A new world: oil and scents. #thisisdiEVOle
If you didn't receive your confermation email
Please wait a few minutes
Please check your Spam Folder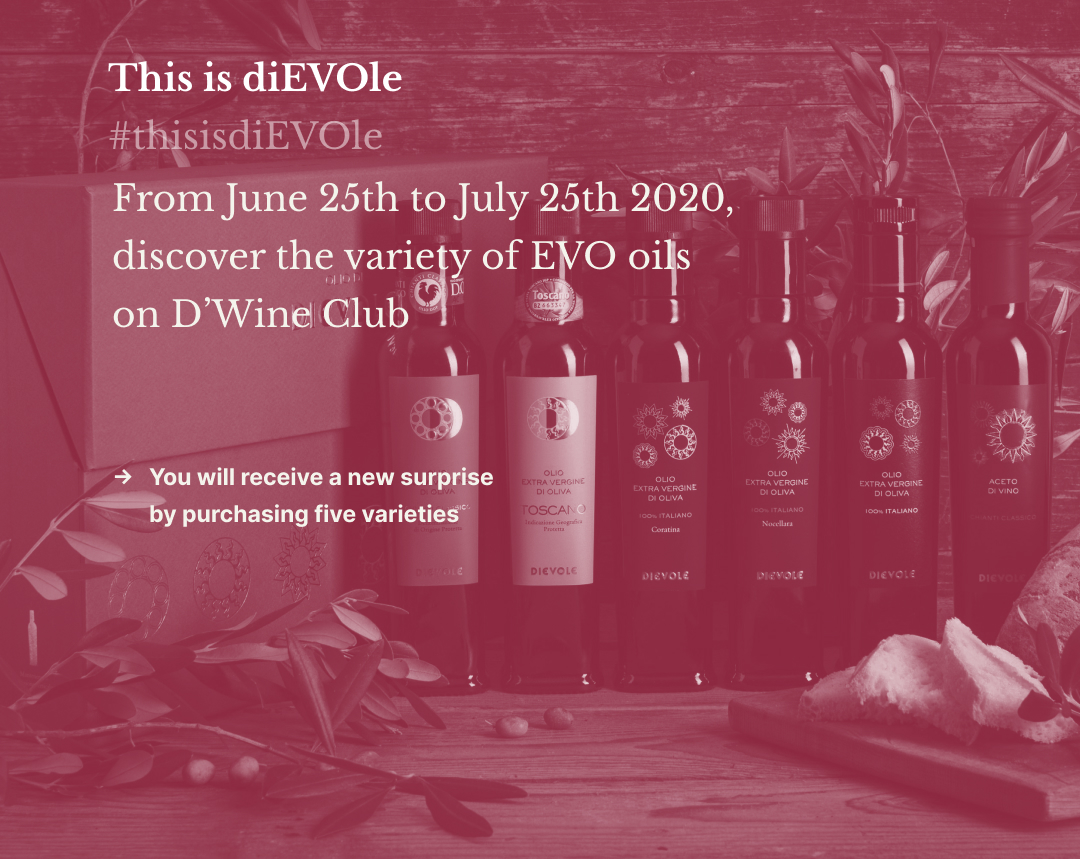 At Dievole there's only one thing we love as much as wine, and that's the taste of olive oil.

We say "taste" because for us an oil is not merely a question of flavor, but also of texture, color, aromas, all the sensations.

It's a delicate experience, memorable and complex, to be lived drop by drop, and by experimenting with pairings, smells and places.

That's why here at Dievole we are proud of the variety of our oils: no fewer than five of them, and each one has a different feel.

How to find the sensation you're after?

Simple: by trying. Don't worry, Dievole will be with you.

To accompany you as best we can in this journey, we've put together a little kit containing our five oils: Nocellara, Blend 100% Italiano, IGP Toscano, Chianti Classico DOP and Coratina.

Every week we'll taste one together. The moment you make your order we'll send you a gift from Dievole.
Join the D'Wine Club and get access to the e-shop.
Registration is free
Login in our Club?
Insert email and password