Primo Raccolto: the new season, a limitless oil and you.
Every oil you savour is a new story, your story.
If you didn't receive your confermation email
Please wait a few minutes
Please check your Spam Folder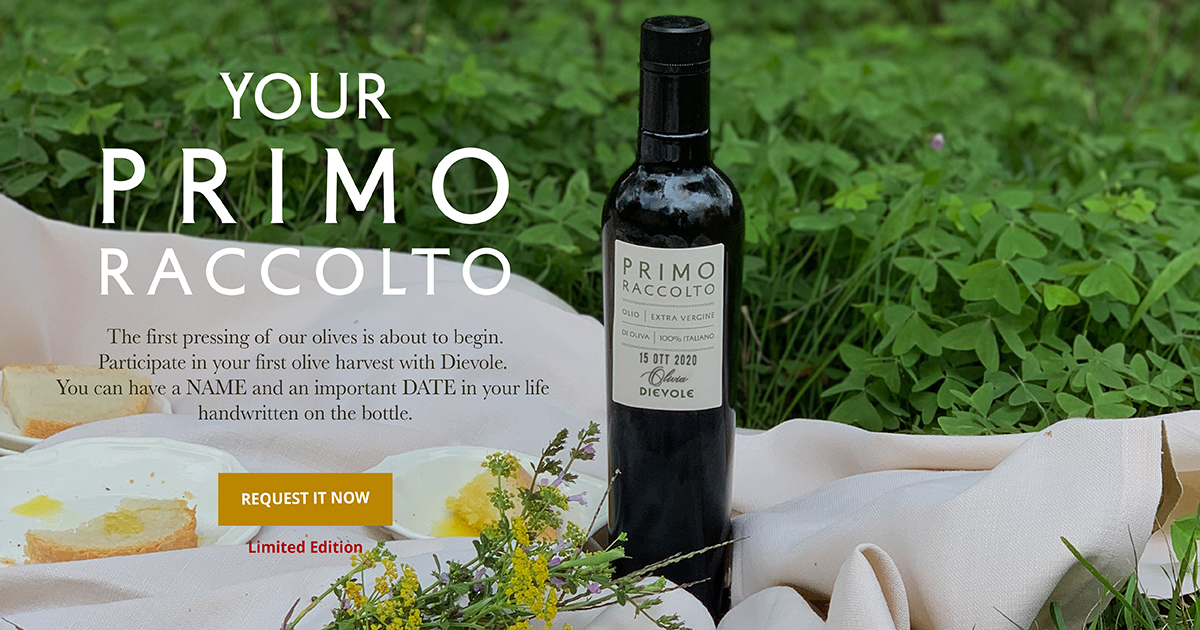 This season not only belongs to the autumn and clouds. It's all about olive oil too. At Dievole, that means it's time for Primo Raccolto.

Like the olive slid into the nets, now they are sliding into the press, ready to flow into bottles and delight your tastebuds.

Every bottle of Primo Raccolto can be printed with the name and date of your choice, because nothing's more personal than olive oil and no story is more unique that the one you write together, from the first time you meet.
Join the Club
Registration is free
Login in our Club?
Insert email and password